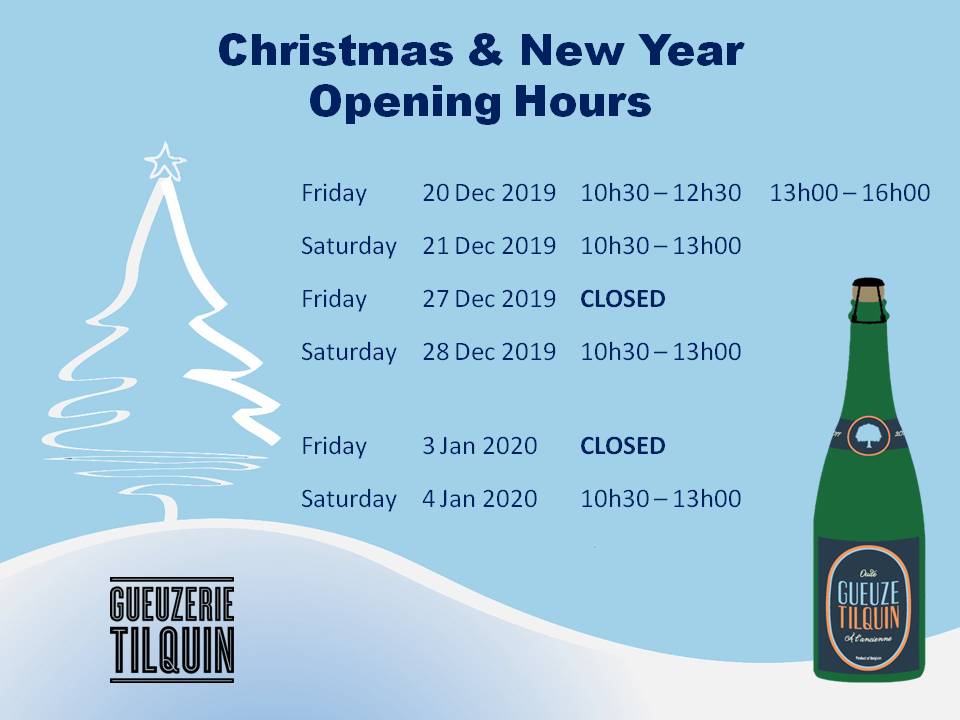 If you need any presents or beers for partying, please note that we still have all our packs available (LIMITED, CONNOISSEUR and WINTER) as well as our regular offering.
Please also note that our opening hours are slightly adapted for this Christmas and New Year time. We will close for two Fridays but will be open on the Saturdays.
We hope to see you in the coming days !